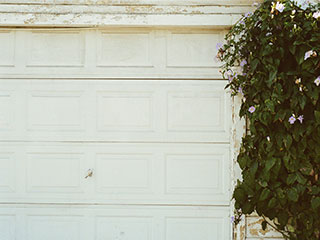 For quick and professional garage door repair services, turn to our local company. We can replace broken springs and cables, repair faulty safety sensors and much, much more. Our customers in San Francisco can also take advantage of our installation and maintenance services.
The Best for Your Garage Door
Garage doors are very common in American homes. A garage can be used for so much more than just parking your car. By simply adding a ping-pong or pool table you can create a great entertainment room for the family. The garage can also be used as a work studio for artist, a home office, or even a home gym. What these all have in common though, is the need for a safe, secure and well-functioning door. We take these needs into consideration when providing service to families in San Francisco.
About Our Technicians
We have been operating in California for a very long time, developing our skills and providing an ever-growing customer base with the necessary door repair and maintenance services they require. Our technicians are highly trained individuals with extensive experience in the field. We choose them for their knowledge, expertise and high level of commitment to their customers.
What Do We Do?
Our team specializes in providing repairs, but can also look after any replacement, maintenance, installation or upgrade relating to garage doors, openers or any of their many other components. As a leading garage door company, we have established ourselves by providing services that are conducted with care, meticulous attention and speed. Let us advise you on the best solutions for you, supply you with the parts that are needed and get to work on repairing or maintaining the components that need it.
How We Work
We always aim to respond quickly and we also provide an emergency service, essential if you've been locked in or out of your garage. Our technicians will arrive at your property, inspect and troubleshoot your system and provide you with a recommended course of action.
Give us at Garage Door Repair San Francisco a call right away if your garage doors need seeing to, and consult one of our technicians for advice, information or a quote for our services. You can also browse our website for further details regarding our company and the many services we offer.
We look forward to hearing from you: